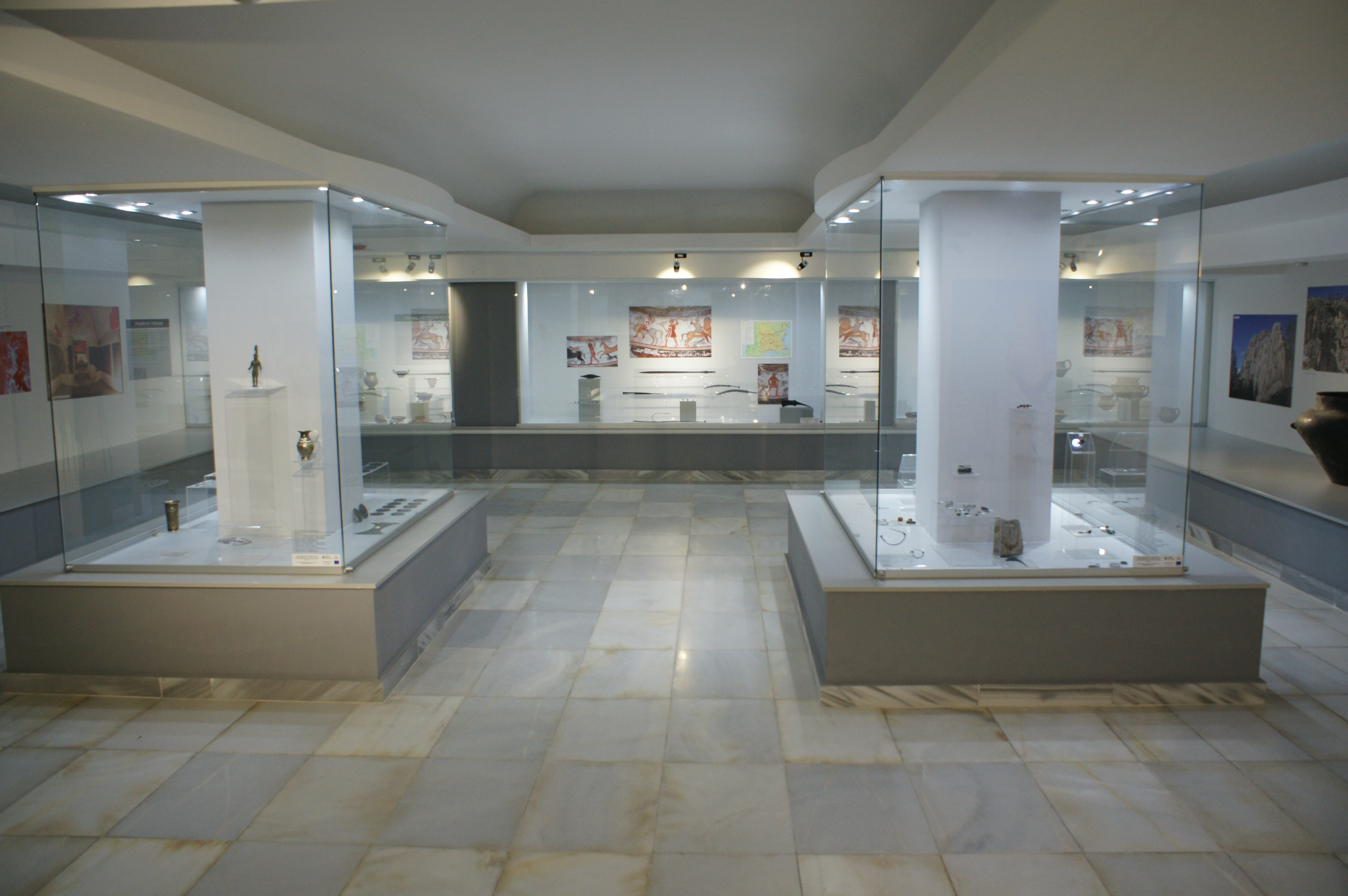 Regional Historical Museum
The Regional Historical Museum-Haskovo have been preserved over 120 000 movable monuments of cultural heritage. Unique collections of prehistoric, ancient and medieval materials from ceramics, stone, iron and glass are part of the rich museum fund.
Among the most impressive objects are a collection of over 22 000 antique and medieval coins and a silver potion with a complimentary inscription from the wedding of the Emperor Justinian I and Empress Theodora.
In the renovated Hall of the archaeological exposition, you can see one of the first iron swords found in Europe, an original model of traditional house from new stone age and artifacts related to the region – from the Neolithic (7000 BC) until the late middle ages.
Another part of the merits of the Museum are ethnographic collections of agricultural and craft tools, collections of copper vessels, jewelry and clothes, works of folk applied art, works of urban lifestyle and etc…
Here are kept the unique kind of "survachki" made of Hazel tree and the walkers for babies, used 150 years ago.
Collections of weapons, icons and objects related to the enlightened period can be found too.
The museum offers various educational and fun games and workshops suitable for children. Visitors of the museum have the opportunity to weave and dress up with traditional folk costumes for the region. 
Address: pl. "Svoboda" 19
Working hours: Tuesday – Friday
November – March           April – October
09:00am – 5:00pm            09:00am – 5:30pm
Saturday – Sunday             Saturday – Sunday
10:00am – 4:00pm            09:00am – 4:00pm
Monday – Closed