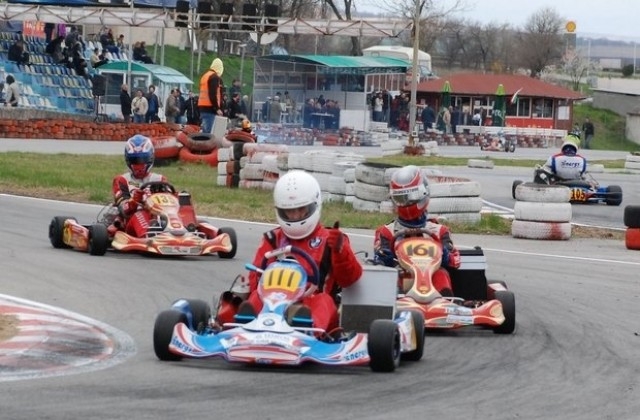 KARTING TRACK, HASKOVO
The Karting track in Haskovo is one of the largest and best-equipped ones on the Balkans. Numerous national and international championships are held here annually. The dimensions of the complex are impressive, the length of the track is more than 1000m and its width is 8.5m. Haskovo's karting track provides 700 seats, a designated pit stop and a parking lot. The perfectly illuminated track allows drivers to use it after sunset. For the karting fans, the complex provides kart cars 270 cc, 9 hp and modern software to record the time and the average speed AMV.
Besides the professional and amateur competitions included in the annual calendar of the complex, the karting track can also host corporate and inter-company competitions, or the so-called "team building" events. "Retroracing Haskovo" is held in April every year, organized by Retro Club – Haskovo.
 Working hours: every day 10:30am – 7pm
 Location/ Venue / Address:
Address:
Plovdivsko str., near the international road E80
For Information / Information about / More Information about:
 mobile:/ mobile phone: +359 897 010 178;+359 899 442 700
 Facebook: DNV motorsport
 E-mail: kartinghaskovo@gmail.com
 Website: http://karting-haskovo.com/