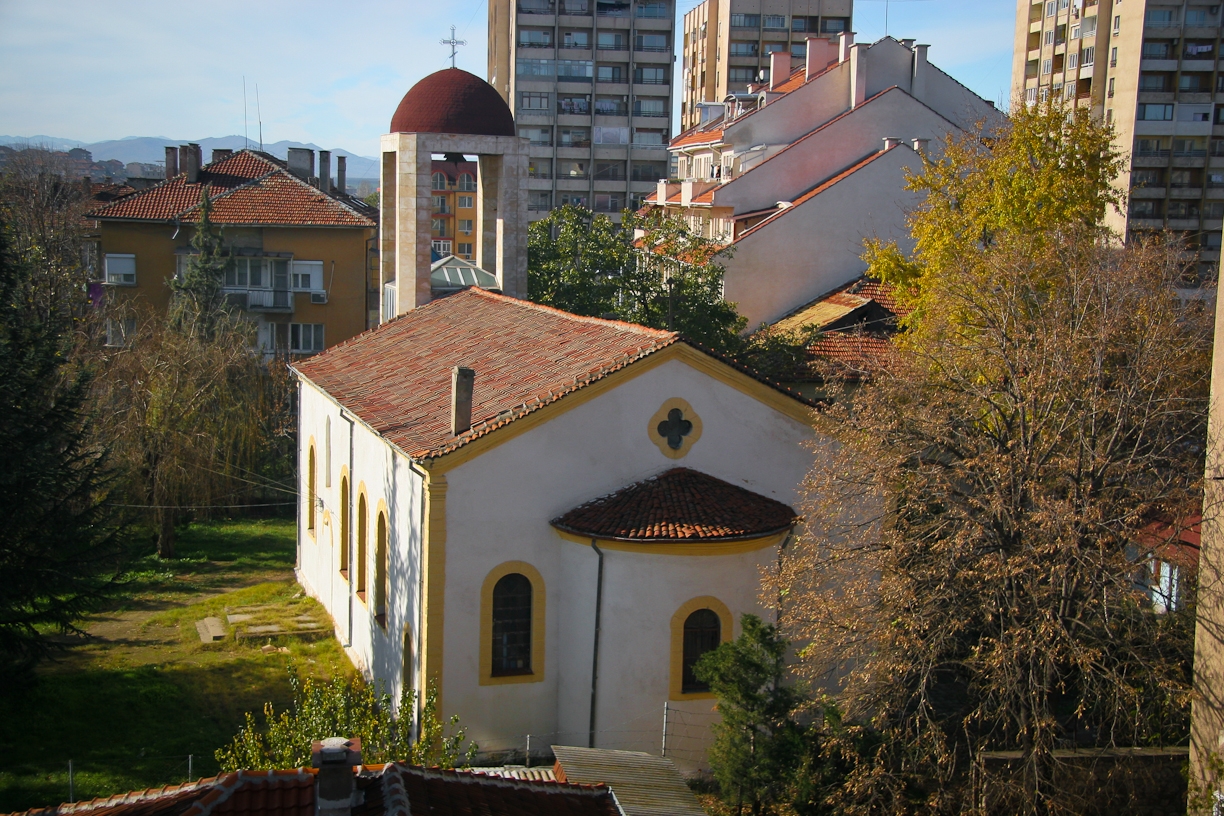 CHURCH OF ST. DIMITAR, HASKOVO
On July 14, 1896, the foundations of the St. Dimitar Church in Haskovo were laid. The construction continued for two years and in the autumn of 1898, at the Feast of the Cross  (14 September), the temple was consecrated by the Metropolitan of Plovdiv Nathanael.
The temple of St. Dimitar is built with limestone and lime. The roof is doubled. Initially there was a cube, but in 1956 – due to aging and unable to be repaired – it was collapsed. All windows and doors in the church end with arches. The iconostasis in the highest part above the gates is 6.32 m high and its length is the entire width of the temple – 10 m.
Every Sunday at 10.30 am in the "St. Dimitar" church is held the only Sunday school in Haskovo. The purpose of God's ministers is to educate the children about the values ​​of Orthodox faith.
 Location/ Venue / Address:
 Address:
bc. Druzhba, "Knyaz Al. Dondukov-Korsakov" Str.