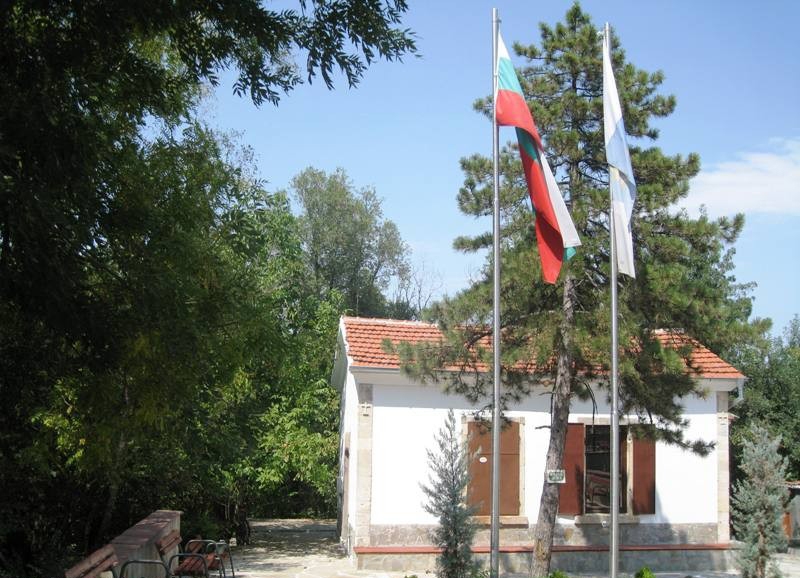 CHAPEL HOLY ASCENSION OF JESUS, YAMACHA PARK, HASKOVO
The Chapel Ascension of Jesus was built on the Yamacha hill more than seventy years ago in tribute to the Orthodox Feast of Ascension. Unfortunately, the exact date of its construction is yet unknown. Originally, the chapel had no iconostasis and no icon-paintings.
Every year on the Ascension of Jesus – Spas Day (celebrated on the 40th day of Easter, always a Thursday), the laity from Haskovo and the district were having a great congregation there. Unfortunately, in the 1950's the chapel Ascension of Jesus was seized from the bosom of the Bulgarian Orthodox Church and used as a warehouse of the Parks and Gardens Enterprise. Only after the breakthrough of democracy in Bulgaria in 1989, the temple of God was returned to the Church and its complete restoration began – the woodcarver Stoyan from the village of Dinevo created a wonderful iconostasis and the walls were icon-painted by Zograf Vladimir Dimitrov from Haskovo
The chapel Ascension of Jesus is open to the public every day from 12:00 until 19:00 o'clock.
PS: It is curious to say that the iconostasis at the Chapel Ascension of Jesus is a small copy of the one at the Church Holy Archangels Michael and Gabriel in Haskovo.
 Location/ Venue / Address:
 Address:
Yamacha Park, Haskovo