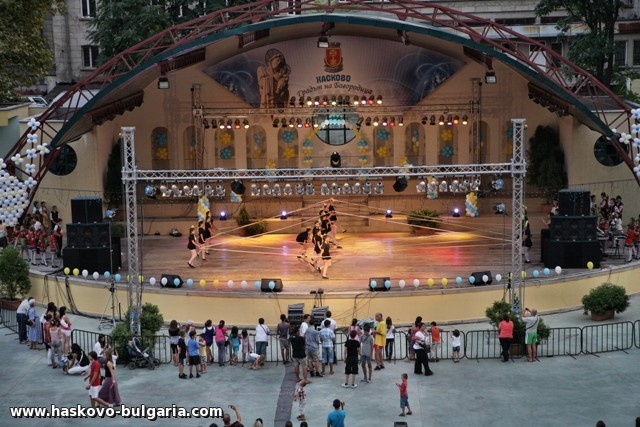 CULTURAL AND SPORTS CENTER SPARTAK, HASKOVO
Haskovo has been populated for more than 7000 years, and still preserves its unique spirit. The rich cultural and sports life of the city is expressed at the open stage of the Cultural and Sports Center Spartak, which has been renovated and modernized by Haskovo Municipality. This unique open-air complex with 3500 seats, arranged in tiers, and covered stage space of 300 sq.m., provides opportunities to satisfy the choices of the audience for different entertainment and sports events. The appearance of the cultural and sports complex Spartak was entirely changed by the modern lighting, landscape, the spacious stage with modern design, new installation, make-up room and hotel section.
In 2006, in front of the stage was built an ice-rink with an area of 600 sq.m., which as of the moment is the only one in Haskovo district. It quickly became favorite place for fun and sport for young and old.