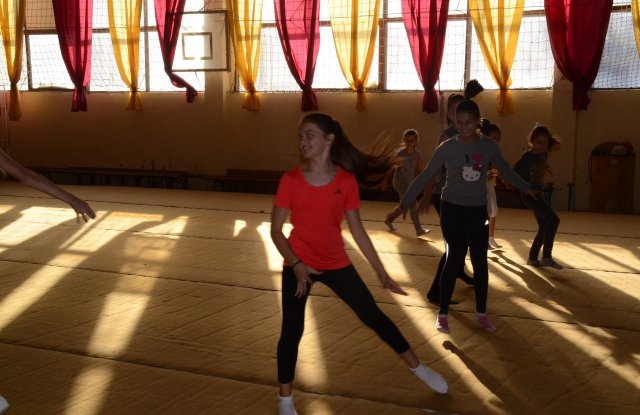 SPORTS COMPLEX YUNAK
It is located on №1-b Timok Street, besides Spartak sports complex. The complex has a gymnastics hall and an open-air sports facility, consisting of 3 fields.
Open-air sports facilities
1. Handball field with dimensions: 44/23 m. /grog/
2. Football field with dimensions: 32/16 m. /asphalt/
3. Football field with dimensions: 44/24 m. / grog /
Covered sports facilities:
1. Gymnastics hall – field 28/14 m. The hall has all necessary equipment for gymnastics, acrobatics, a big trampoline and a gymnastic router / square /.
2. Soon a fitness center with size 10/5m. shall be equipped.
The sports complex also has a conference hall, 4 changing room with renovated bathrooms and restrooms, accessible by disabled, and storage premises.