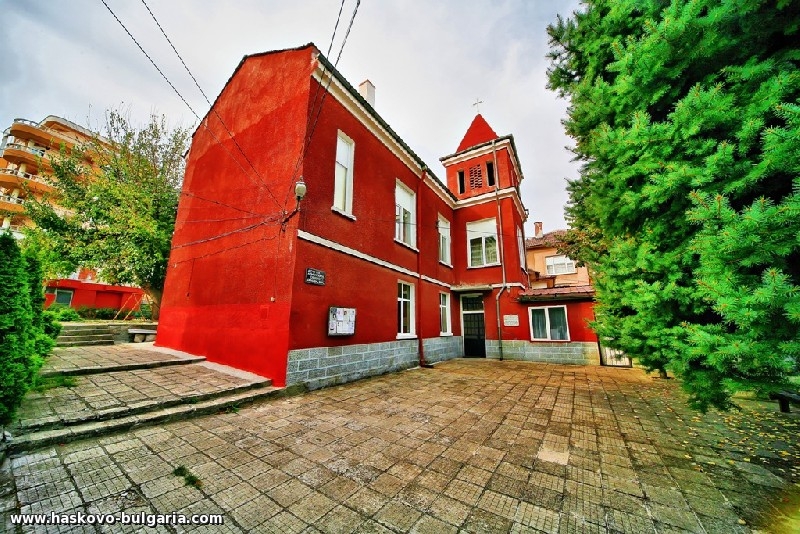 ARMENIAN CHURC SURP (SAINT) STEPANOS IN HASKOVO
In the first decades of the 20th century, the Armenian community in Haskovo gradually developed and strengthened. Their main goal was to create a place of worship. At one gathering, it was decided that the two rooms in a yard purchased by the community shall be rebuilt into a chapel. A feverish job began – the middle wall was knocked down and the two rooms were joined, turning them into a chapel. One corner was an altar with the Virgin Mary icon on the wall, and two large candles on both sides. In the middle was placed a Vem Car, brought from the church in Hai-Quih. In 1923, for the first time, they celebrated Easter – the first worship was carried out. The entire Armenian community of Haskovo attended this spectacular event.
February 24, 1924 is a memorable date. The gathered patriotic Armenians elected church leadership. The Arax Society was also established, whose members were tirelessly contributing to the goals of the Haskovo's Armenian community. Their zeal and aspiration for a faster completion of the church and school building were crowned with success. On August 15, 1925 – Dormition of the Mother of God, the building was handed over to the Church Board of Trustees. The first floor was for the church, named Surp Stepanos, and the upper floor – for school.
You can read more in the book "The life of Haskovo's Armenian community during the 1880-1980's
Address: №11 Dobrudzha Street, Haskovo,
 Location/ Venue / Address:
 Address:
11 "Dobrudja" Str.