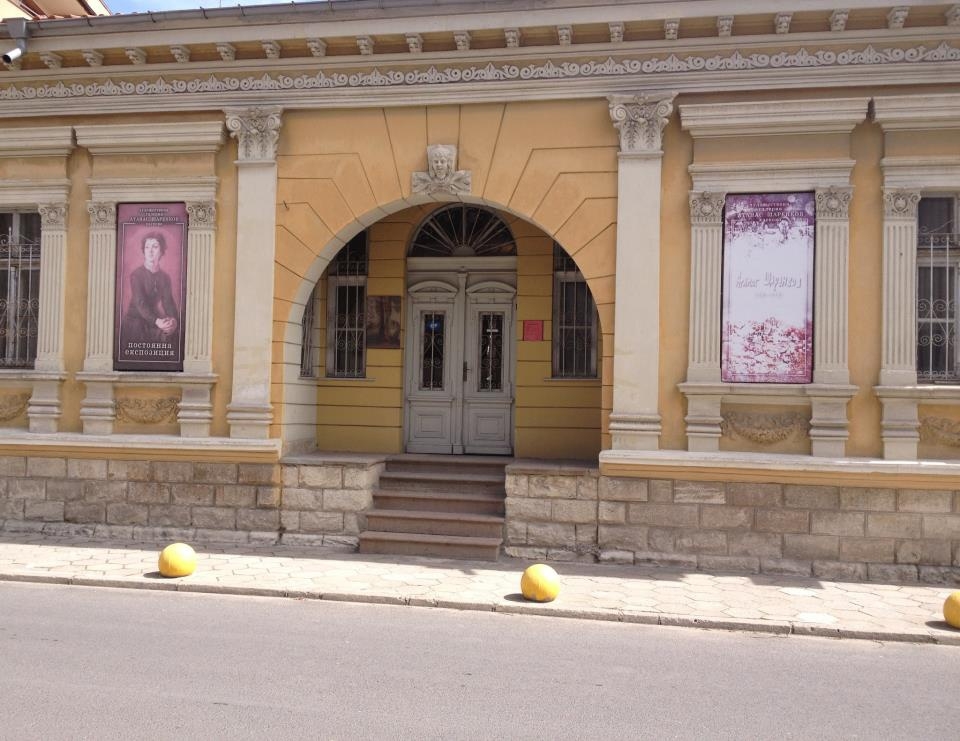 ART GALLERY – HASKOVO
The Art Gallery – Haskovo was founded in 1962. It was initially located in the former cinema Septemvri and had 550 pieces of art, mainly of local artists such as Dimitar Ivanov – Litso, Petar Tolchev and many more. In 1998 the gallery moved into the newly-renovated buildings on № 1 Episkop Sofroniy Street which have been declared monuments of cultural heritage. The gallery has been housed there since then.
At the moment the gallery fund of art pieces reaches 1500 paintings, black and white drawings, and sculptures of various artists from different times. The masterpieces of some of the most famous artists are arranged in a constant exhibition available for visits of the locals or guests of the city.
Throughout its various activities the gallery aims to expand the popularity of the greatest masterpieces of art.
Contacts:
Address: № 1 Episkop Sofroniy Street, Haskovo 6300
Telephone: +359 (0)38 622 901
E-mail: hg_haskovo @ abv.bg
Opening times:
10:00 – 13:00
14:00 – 18:00
From Monday until Friday;
 Location/ Venue / Address:
 Address:
1, Episkop Sofroniy Str., Haskovo 6300
For Information / Information about / More Information about:
 phone:: +359 38 622 901
 E-mail: hg_haskovo @ abv.bg