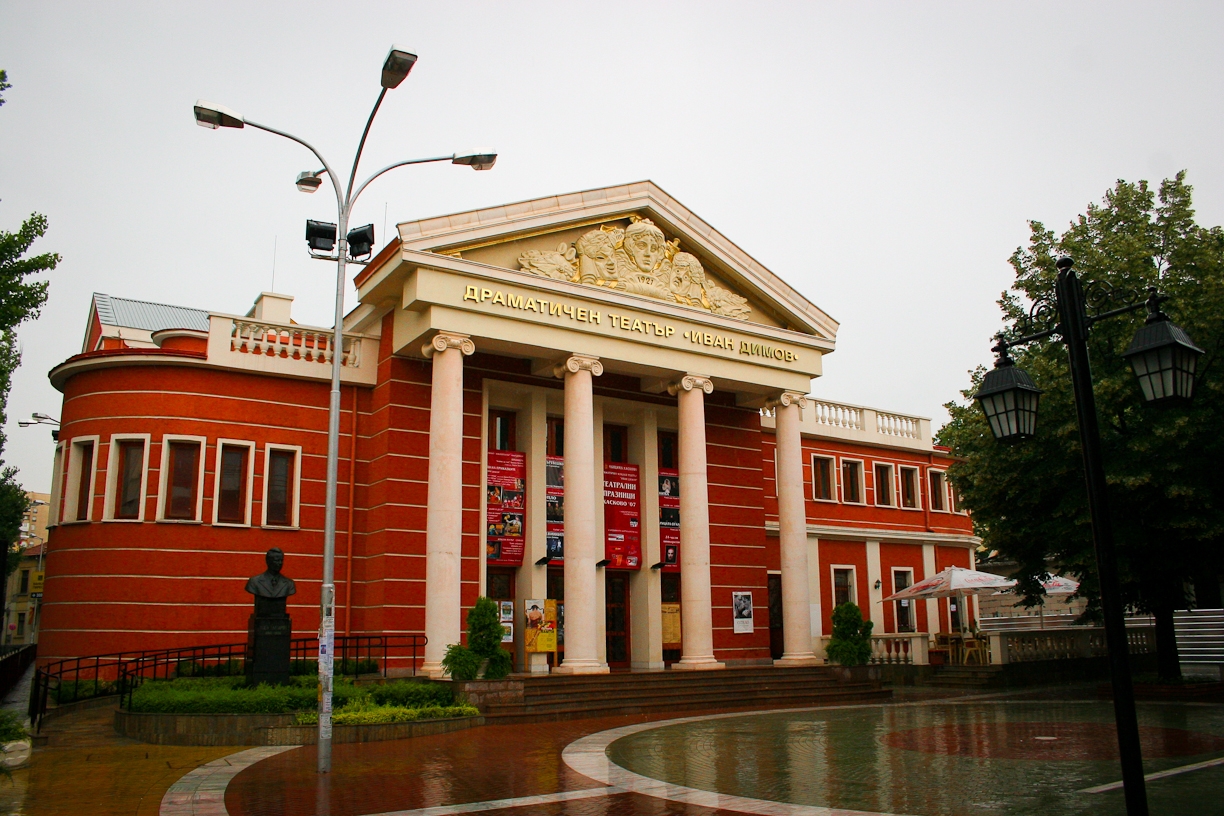 IVAN DIMOV THEATER, HASKOVO
The Ivan Dimov Theatre deserves its reputation as one of the most beautiful and modern theatres in Bulgaria. The temple of Melpomene in Haskovo was built back in 1926 and then completely renovated and remodeled in 2004 with funds from Haskovo Municipality. It has played central role in the city's cultural life during the years of its existence.
The Ivan Dimov Theatre – Haskovo offers to its visitors shows in two halls: one big hall for dramatic performances with 290 seats and one small for puppet presentations with 110 seats. The theatre is provided with easy access points for disabled. It has rich stockroom with costumes, workshop for artist-performer, carpentry workshop, hardware workshop, remarkable wardrobe and props.
А professional pianists plays to create the specific theatre atmosphere.
Since June 2006, thanks to collaboration with Haskovo Municipality, the Ivan Dimov Theater hosts the Theatrical Festival, which spreads the theatric art all around the city for a few days each year.
Contacts:
Address: №40 Otets Paisiy Street, 6300 Haskovo
Tel.: +359 (0) 38 590 492
Location/ Venue / Address:
 Address:
40 "Otets Paisiy" Str
For Information / Information about / More Information about:
 phone:: +359 38 590 492
 Facebook: https://www.facebook.com/dkthaskovo/
 E-mail: dkth@abv.bg
 Website: http://www.dkth.bg/