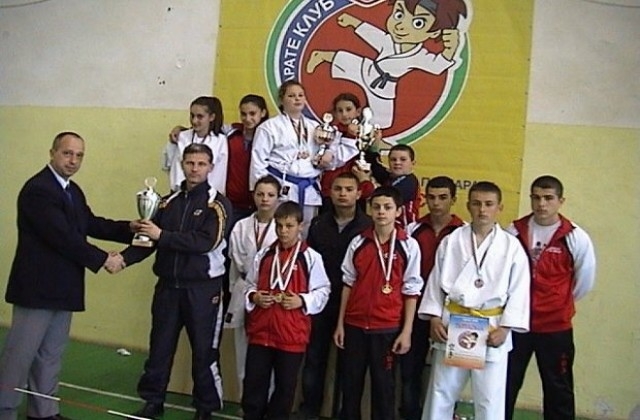 KARATE CLUB WADŌ-RYŪ, HASKOVO
The karate club Wadō-ryū was founded in 1990. In 1991, it became an official member of the Bulgarian National Karate Federation.  During its 22-years history, over 2000 people have been trained on the Wadō-ryū karate style. Eng. Georgi Rivov with fourth dan rank is President and senior coach of the club.
The main slogan of the club is "Health, Mind, Strength", and in translation from Japanese Wado-Ryu is the "The Way of Peace" or "The Way of tranquility" School.
Many members of the club have defended a master DAN rank – black belt.
Over the years, the club has participated in hundreds of competitions – national championships, national cups and international tournaments in the country and abroad. In their 20-year history, over 1,500 medals have been won and conquered.
The karate players from the club are regularly in the lines of Bulgaria's national teams, participating in Balkan, European and World Championships. A Balkan title and over 15 medals from Balkan championships have distinguished them. They have also conquered 7 gold medals from the European Wado-Ryu style championship.
Since 2000, the club has been at the top 6 from more than 80 club members in the complex annual charts of the Bulgarian National Karate Federation, and in 2008 and 2009 it was the number one karate club in the country, in 2010 was 3rd.