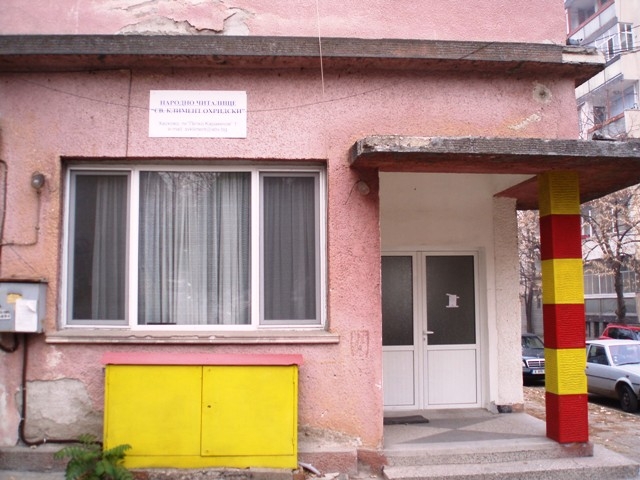 NATIONAL COMMUNITY CENTER SAINT CLEMENT OF OHRID – 1969, HASKOVO
The National Community Center St. Clement of Ohrid-1969 – Haskovo was established in 1969 as a neighborhood Community Center, serving three neighborhoods in Haskovo – mainly n. Uchilishtni, on the territory of which is the oldest school in the town. Initially the Community Center was named Dimitar Kanev in the name of a killed Haskovo antifascist, and later in 1990 it acquired the name St. Clement of Ohrid.
Today, the Community Center has 165 registered members, many volunteers and has a large number of activities. Main groups at the Community Center: Chamber Women's Choir Noktyurno with conductor Boyan Boev, Amateur folk ensemble 7/8B, Club of sport dances Grant with international prize winners Pavlina Valcheva and Nikolay Manolov, Bureau for consumer information and civil councils, Club of Pensioners, Literary Forum for Young Artists, headed by the poet Eli Videva.
 Location/ Venue / Address:
 Address:
1, Petko Karavelov Square, dist. Uchilishtni
For Information / Information about / More Information about:
Tel. +359 876 260 680
Website: https://kliment-ohridski1969.eu
E-mail: slandonov@abv.bg