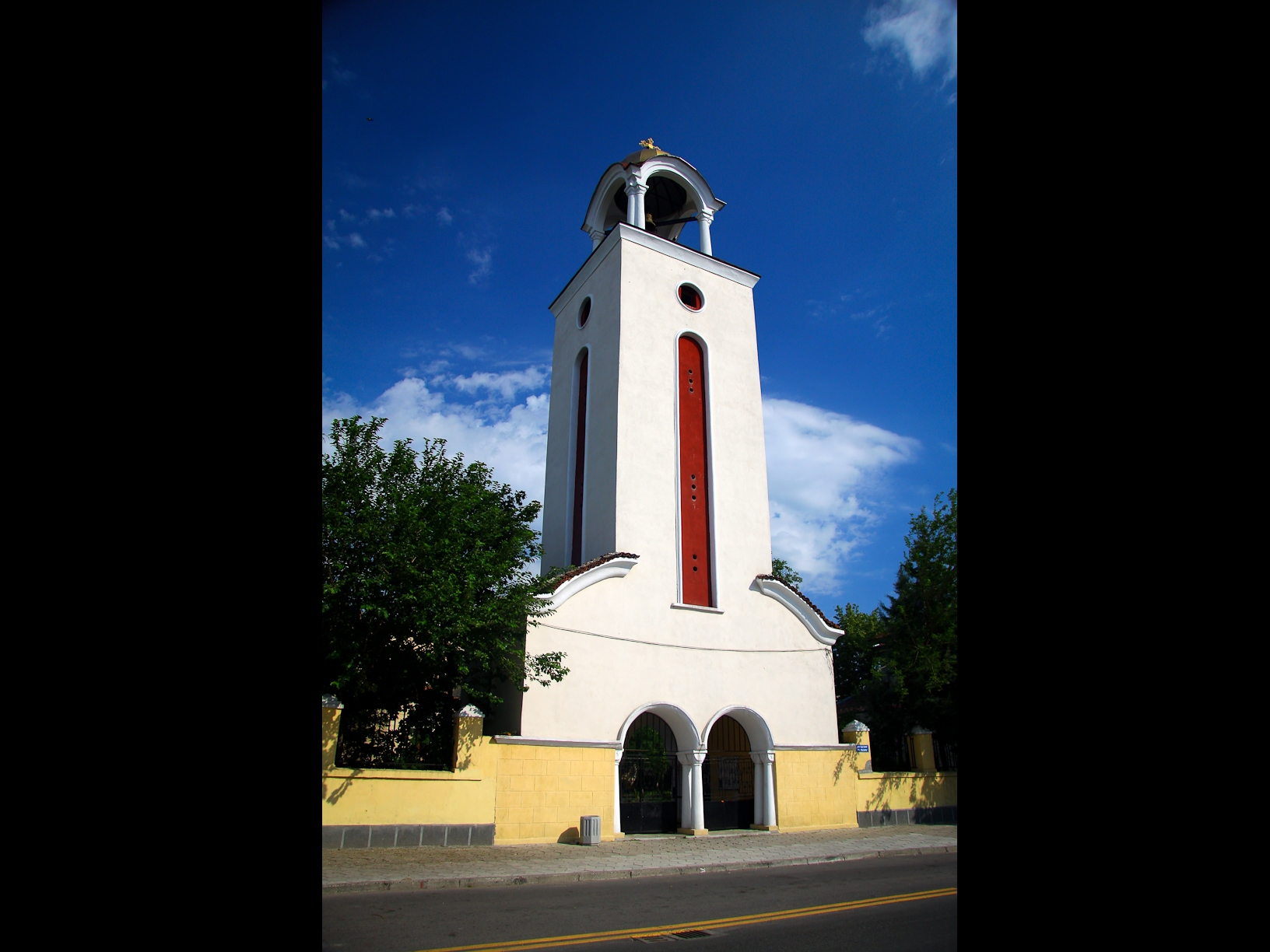 THE CHURCH DORMITION OF THE MOTHER OF GOD, HASKOVO
The Church Dormition of the Mother of God is the oldest and the most impressive one in Haskovo. The inhabitants of Haskovo, united and feisty, showed a lot of faith, efforts and courage, in order to receive a permission to build their church during the years of the Ottoman rule. The Church was consecrated in an extremely festive atmosphere on August 15, 1837 – on the very date of one of the biggest Christian holiday, the Feast of the Dormition of the Mother of God.
The Church was built on the place of an ancient chapel, in a spacious courtyard fenced by a stonewall, higher than 4 meters, meant to protect this holy building from profane desecration. Strangely enough and for completely unknown reasons, the church was built almost entirely in direction southeast-northwest. In terms of style, the Church Dormition of the Mother of God was built as a nave basilica with a two-sloped roof without domes. The inner space is divided into three altar apses. The iconostasis was made by master-painters from the Debar School and it fascinates with its rich wood carving. The most remarkable mural of all is the image of The Blessing God. This large size painting in the middle of the arch, leaves the visitor with the impression of the Almighty (Pantocrator), which probably was the true intention of the painter for the image, placed somewhat in the heavens.
Contact:
Address: № 4 Bratya Minchevi Street, 6301 Haskovo
tel: +359 (0)38 624 835
 Location/ Venue / Address:
 Address:
4, Bratya Minchevi Str
For Information / Information about / More Information about:
 phone:: +359 38 624 835
 Facebook: https://www.facebook.com/276595785738546/
 E-mail: mitko_hs@abv.bg