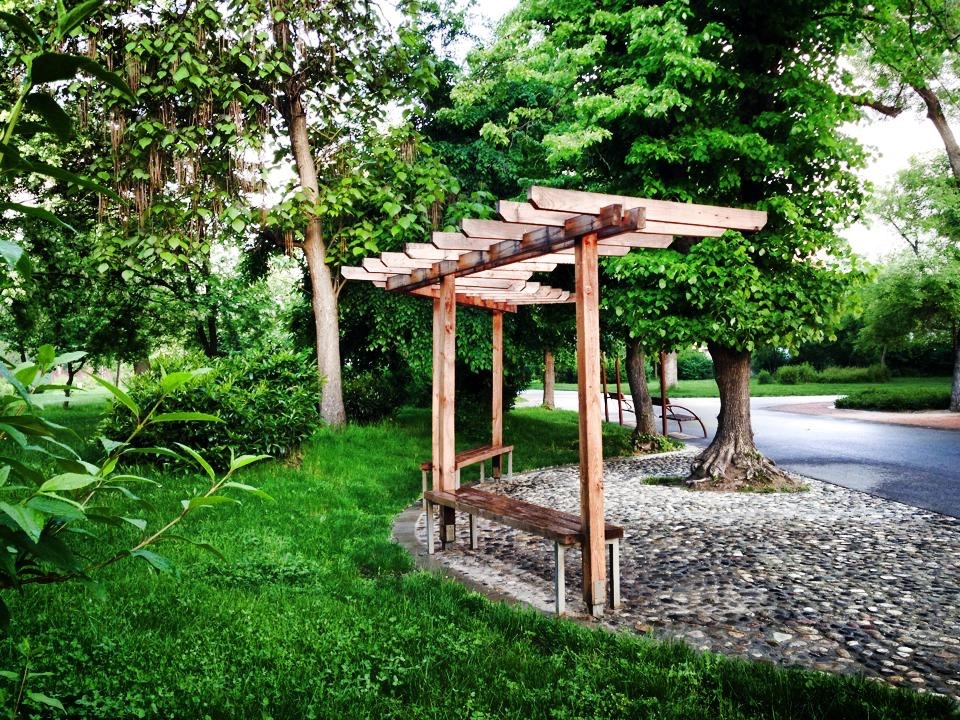 CITY GARDEN PARK, HASKOVO
The foundations of the modern City Garden Park in Haskovo were laid in the late 19th century. The Government of Haskovo at that time invited Marin Penchev – the creator of the Boris Garden, who studied gardening in Hungary. He laid the bases of park construction in Haskovo – he designed the construction of the urban network of the City Garden and managed the planting of the first ornamental trees, shrubs and flower beds.
In 1910, his son, Gyula (orphan of Hungarian origin), who was already Bulgarian citizen – Georgi Penchev, returned to Haskovo to finish his father's work. He extended the area of ​​the park and it reached 41 decares, and large similar size trees were planted. The garden next to the theater, the Mersito Park and the European Park were created at the same time.
In 2011, began complete reconstruction of the City Garden Park. On November 21, 2011 the entirely renovated Haskovo City Garden was opened. The alleys at the old park were entirely changed, there were made playgrounds and rest areas, playground for children from 3 to 12 years old. Some of the vegetation was preserved, however new types of deciduous and coniferous trees, ornamental shrubs and grasses and a variety of seasonal plants were planted.
New thing at the City Garden Park is the opening hours from 06.00 to 20.00 in the winter time and from 06.00 to 23.00 in the summer.
The improvement of the park was part of Haskovo Municipality's project Improvement of the Park Environment and Pedestrian Areas for Accessible Architectural Environment in Haskovo financed by OP Regional Development 2007-2013. The amount of the reconstruction works was BGN 1 300 000.