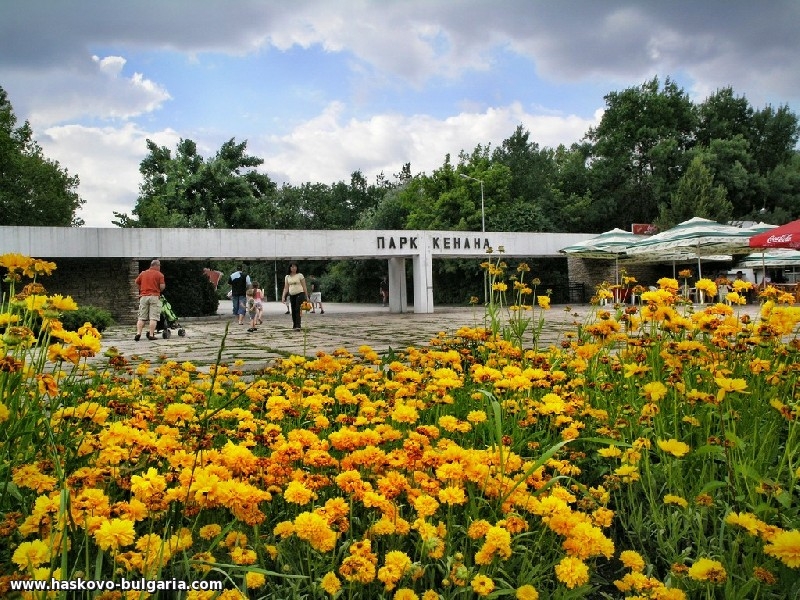 URBAN FOREST PARK KENANA, HASKOVO
Kenana is the largest park at the territory of Haskovo municipality with area of 236,6 ha, and it is located northwest of the city. Its main area is forested. Many tree species could be found here. In regards to dendrology the small and large ground floor, the Rosarium, the Arboretum and the dry river are quite interesting. A wide pedestrian promenade, 2.5 km long, passes through the park. It leads to the center of the park composition – an artificial lake and a restaurant. Specialized bicycle lane, parallel to the pedestrian, is builded.
There are many pubs, hotels, swimming pools, children's playground and sports facilities in the park. Here are located the tennis courts, whose 8 equipped playgrounds and professional coaches provide great conditions for tennis and squash. Here our fellow countryman Grigor Dimitrov has started his career as a Wimbledon World Champion in his youth. Kenana Park is also the home of the zoo in Haskovo, which has a terrain of 9 decares and a huge number of different animal species. The Sivata Voda dam is also located at the Urban Forest Park Kenana.