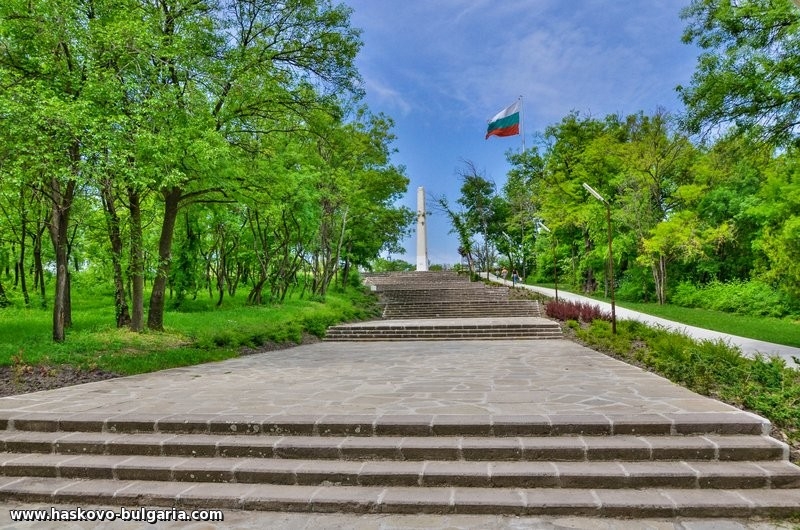 YAMACHA PARK, HASKOVO
Yamacha Park was established in the period 1958-1970. The 500 decares that were defined as area for a park are in the southern part of Haskovo, one of the first hills of the Eastern Rhodope Mountains. At the beginning of the park is The Virgin Mary Monument, entered in the Guinness Records as the highest statue of the Virgin Mary with the Infant in the world, as well as the chapel next to it. Inside the park there is a second chapel – Ascension of Jesus. Immediately next to Monument stands the newly built bell tower – the newest pride of Haskovo. The bell tower is 29 meters high and has three levels that allow the city's residents and tourists to admire the beautiful city landscapes.
One of the historical monuments of the city is located in the Park. The Haskovo stadium was built here, with a separate children's playground. Wonderful view of the entire city and the surroundings opens up from the central part of Yamacha Park. The area of ​​the park is mostly forested. Yamacha is extremely rich in tree species. It is an attractive point for all citizens and guests of the city who want to admire beautiful scenery and impressive views. The area and the sports facilities here predispose to sport and stroll. Yamacha Park is a beautiful creation built with the efforts of the entire Haskovo community.